KRISTAL MURRELL - 0439 642 957
Kristal is a certified FIAFitnation Personal Trainer and Group Fitness Instructor and MovNat certified Trainer.
Kristal is a local girl, and lives in Sale with her husband and 2 kids.
Kristal has worked in the Industry for over 7 years, and successful owner of Kristal's Personal Training Studio.
Kristal has competed in 2 INBA Fitness Model Competitions, winning places in both.
She has a strong passion for boxing, and has competed in 2 local "Fight Night" Boxing events, winning both her fights. She is dedicated to her boxing training on a weekly basis.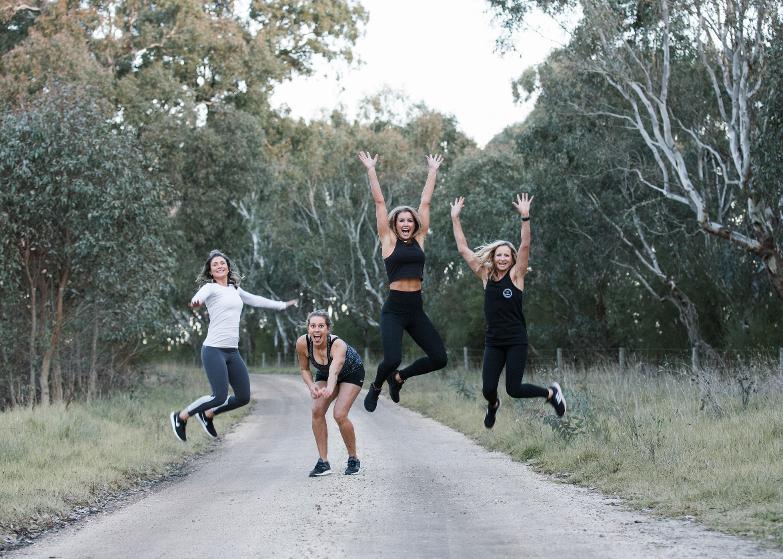 A Note from your trainers
We share a passion for Group Fitness and have developed a place to train called MVNTHUB - Group Fitness Specialist. It has been in the pipeline for quite sometime now, and we are very excited to share our new venture with you all.
We work together to create fun and exciting programs to keep our clients happy and motivated. We pride ourselves on program variety, our clients will tell you 'They've never done the same program twice'. Our Goal for our clients is to gain fitness and incorporate exercise as part of their daily routine. Ultimately we want our clients to feel good about themselves and live a healthy active life.
We like to vary our own fitness regime and gain knowledge and support from other local businesses by training at Sale Health and Fitness and Elite Combat Fitness (MMA)
MVNTHUB Studio is family friendly, and we encourage parents to come along. We encourageboth male and female clients, and cater for all fitness levels. We also have a Free kids play area and parents with prams are welcome.